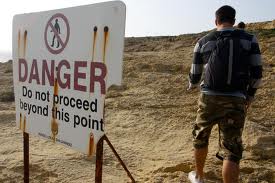 I know a lot of guys look for directions on how to make a homemade penis pump hoping to save some money, but seriously, I wouldn't recommend it. I watched a lot of videos and read a lot of info online to see if I could find some instructions for a pump that was both safe and effective. There are a few videos on Youtube (read on and I'll show you one of them later in the article) plus you'll find instructions on a few websites.
Apparently a homemade penis pump isn't that difficult to make if you understand how it works, and have some basic equipment and tools – pipes, tubes, cylinders, glue etc. If you fancy yourself as a bit of a MacGyver (which I'm definitely not) it's just a matter of creating a vacuum around the penis that forces more blood into it resulting in a bigger, longer lasting erection.
However, even though it might sound easy in theory, you have to remember that the penis is a delicate organ – if you damage it in some way, well…you're not going to get another one are you? So really, you're taking a bit of a risk unless you're a serious handyman who knows what he's doing. To me it just seems like there are too many things that could go wrong – like what if you can't cut off the suction or what if the cylinder injures your manhood? IMHO if it was that easy to create a homemade version that worked AND was safe, we'd all be doing it – companies selling expensive models would go out of business. And that's definitely not happening any time soon as the penis pump industry is thriving at the moment. If you still want to try building your own, keep on reading!
I think it would be way safer and wiser to invest some money to buy bathmate or some other  professional pump such as the one below the video. Because that is what this really is… an investment in your most important body part! And even if you don't like the result,you can still get a refund. Try to get a refund in case you hurt yourself with a homemade penis pump… good luck with that!
Was last modified
3 May 2017
by