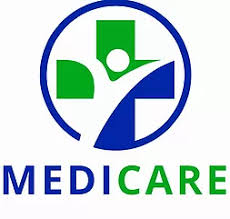 Penis pumps, or vacuum constriction devices, are popular treatment options for treating erectile dysfunction in men unable to get and maintain an erection.
While there are other treatments available, including medications inserted through the tip of the penis or shots injected into the penis, a penis pump is a less "sadistic" option and a safer one as well! (Read more about it here).
Let's find out more about what it can do for you and whether they're covered by Medicare or not.
What Are Penis Pumps Used for and What Can They Treat?
If you're one of those men who are contemplating penis enlargement, you've surely considered the penile pump as the solution for your goal.
It's not only one of the most popular methods of penis enhancement, but it has fewer risks than the other options as well.
However, vacuum constriction devices (like this one) are well-known for treating erectile dysfunction, one of the most widespread sexual dysfunction conditions in the United States and other parts of the world.
Penis pumps can be used by those with erectile dysfunction caused by:
Poor blood flow to the penis
Surgery for colon or prostate cancer
Diabetes
Psychological issues like anxiety, depression, stress, and others
Why Are Penis Pumps a Good Erectile Dysfunction Treatment?
Here are just a few reasons why a penile vacuum device may be the perfect thing to bring your dick back to life:
Most men suffering from erectile dysfunction report getting an erection sufficient for sex after using a penis pump correctly.
They help one regain their natural erection after a medical procedure.
Penis pumps are noninvasive and do not require surgery, penile injections or inserting medications into the penis.
They can be used with other treatment options to enhance their effectiveness even more.
Penis pumps pose fewer health risks compared to other treatments, such as oral medications.
Precautions to Consider Before Trying a Penis Pump
While these devices are great at getting Excalibur into battle again, they should not be used by men suffering from a congenital bleeding disorder or any blood condition that predisposes them to priapism (a painful erection that may last for several hours).
The use of a penis pump may also aggravate existing conditions such as Peyronie's disease, which is the hardening of the tissue in the penis.
It causes pain, curvature, and distortion – most often during an erection.
Nonetheless, quality vacuum pumps can still provide satisfactory results for men with Peyronie's disease, but they should only use those with pressure below 200-250 mmHg.
Are Penis Pumps Covered by Medicare?
The Centers for Medicare & Medicaid Services covers a number of treatments for erectile dysfunction, including vacuum constriction devices.
As long as you qualify for support, you should be able to acquire a penis pump for personal use.
The erectile vacuum devices are covered under the Durable Medical Equipment level and all people with Part B are covered.
Coverage requirements include:
At least 18 years of age with a diagnosis of organic erectile dysfunction.
Appropriate evaluation by a medical professional to determine the necessity of a penile pump.
The patient is capable of utilizing the device (has manual dexterity).
Patient has an adequate blood supply to the penis.
Vaccum pumps are most effective in partial erectile dysfunction.
Does not cover more than one device per member lifetime under DME benefit.
Medicaid supports only people with health issues, which is why acquiring the diagnosis is very important.
You need to demonstrate that there's a legitimate health need for acquiring a penile vacuum device.
The first thing a physician does is look at the patient's medical history and perform a physical exam.
Following the exam, your doctor will also order some of the following tests:
Thyroid function test, because erectile dysfunction is sometimes linked to thyroid disorders.
Nocturnal penile tumescence, a test measuring the patient's penile activity during the night, when a normal functioning penis may become erect up to 6 times.
Liver and kidney profile, a test ensuring that the patient's liver and kidneys are functioning properly.
Lipid profile that shows if there are any artery or blood circulation problems, since erections require adequate blood flow.
Complete blood count, a test determining whether there are underlying causes such as fatigue and anemia that may lead to erectile dysfunction.
Urinalysis that shows information about the levels of testosterone, protein, and sugar.
Bulbocavernosus reflex, where the physician squeezes the head of the penis to see if the nerves are functioning properly.
PSA, a test that determines the health and size of the prostate.
While the process may be a bit lengthy and complex, it is possible to obtain Medicare or Medicaid benefits as long as you show you are in need of a penile vacuum device, and purchase the device from a licensed dealer.
It's important not to feel embarrassed by your health condition because it is a genuine medical problem that affects the lives of many other individuals. One of the devices that we actually tried was the Phallosan Forte which worked really nice for us. The biggest benefit is that you can wear it all day long if you like.
As long as you do everything in your powers to fight erectile dysfunction, you'll be turning that limp dick into a heat-seeking moisture missile in no time!
If You Are Looking For An Instant Solution
If you are on the lookout for some instant solutions in terms of getting a longer lasting and harder erection, there are some pills that we have tried and worked out fine, check them out:
Note: These are only a short term solution as the results are not lasting!
Was last modified
13 February 2019
by