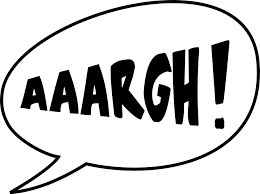 If you're worried about the potential for penis pump injury or side effects when using such a device, you're not alone!
Obviously with any device you attach to such a delicate area of the body there are some risks involved, however, these are usually associated more with incorrect use of the pump, or use of a cheap, badly designed model. As long as you use a quality, scientifically designed, proven pump, and use it according to the manufacturer's instructions, then you shouldn't experience any problems.
A good penis pump should keep your penis in prime condition, and also help you achieve longer lasting, stronger erections, a permanent increase in length and girth (when used over time) and increased sexual pleasure. However, this device is not a toy and should be used with care.
Although penis pumps are safe for most men, there are a few instances where you should NOT be using one:
If you are taking blood thinning medication such as warfarin or clopidogrel and also some OTC pain relief products such as ibuprofen or aspirin.
If you have a blood disorder that may make you susceptible to bleeding or clots.
If you have a medical condition or are taking some medication, it is always best to consult your doctor before using any enhancement product.
The following are some potential side effects for those using an inferior product, or, not using the pump as directed by the manufacturer:
Pain, soreness or bruising
Numbness or bluish colored skin
Feeling of trapped semen when it comes to ejaculation or delayed ejaculation
As long as you use the device correctly, you shouldn't experience any of these things. Although you may be enjoying the results and want to use your pump for longer periods of time, it is important not to overdo it – if the manufacturer states it is safest to use a product for 10 or 15 minutes a day, then don't go over this time or you may start to experience some adverse side effects. Over-enthusiastic pumping could also lead to problems, so be gentle!
Tips for safe use of your penis pump:
Don't apply too much suction or pump too hard, it's better to start small and work your way up.
If you are using an air pump, apply lubrication liberally as this will help with the seal between the device and your body – if you are using a water pump then the water will do the same thing.
Choose the correct size pump when starting out. There are different pumps for different sizes, and you can always graduate to a bigger one when you need it. If you use one that is too big you may risk causing injury to yourself.
Always examine your penis to make sure there is no discoloration or pain, if there is, then you should discontinue use straight away.
Shave or trim your pubic hair at the base of your penis so that the pump will form a better seal.
Always clean your device properly after use.
Don't necessarily opt for the cheapest model – air pumps are cheap (usually $10-$25), but they are neither as safe, comfortable, or as effective as a water pump (Hydropump). Unfortunately, water pumps are significantly more expensive, but when it comes to enhancement devices, it's true that you get what you pay for. Water creates a more powerful vacuum and gives the device greater power to exercise the penis and enhance the size. Warm water also increases blood flow and lubricates the penis as it enlarges, making Hydropumps the safest to use.
Remember, penis pumps are effective only with practice and the correct use. They pose significantly less risks than many other male enhancement methods such as extenders (which could also cause damage when used incorrectly), penis enlargement pills, and more, plus they're one of the few male enhancement methods that actually work. For most men, the potential for injury is far outweighed by the positive benefits you can achieve from the use of this device. Thousands of men worldwide use pumps on a daily basis safely, and without any side effects.
There are also much less risks involved if you use a penis extender system which is highly tested and even approved by drug stores!
Was last modified
9 February 2019
by