*** NEW BATHMATE PRODUCT End of 2018 – Hydromax XX50 ***
As I said on the homepage, the bathmate was the first Product I started to see real permanent results with…


Therefore let me tell you something about that!
By now they have developed multiple Versions of the Bathmate Hydromax Pump, learning from the original design.
All of them are hydro pumps, so they use water as a medium which has a lot of advantages which I told you more about over here.
you will learn today:
The Different Product Series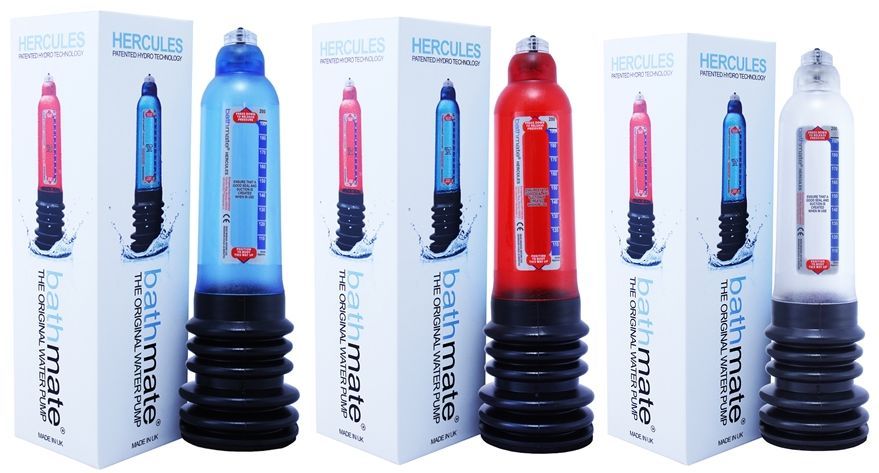 There are three different Series with the Bathmate product we will look at in detail afterwards:
Official Bathmate Series
Updated Hydromax X-Series
Badass more power Hydromax XTreme-Series (ADVANCED)
What do the Users say?

Before we get into detail, check out what some Bathmate pumps users say on the web!
The Original Series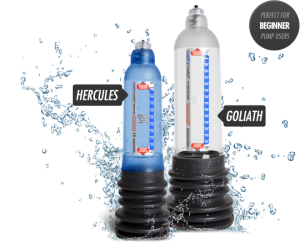 UM Products started out with the Official Bathmate hydro pump back in 2006 and they claim on their website, that they sold over a million pumps in 70 different countries of the
Hercules
model alone, mainly focusing on erectile dysfunction.
In 2008 Bathmate lauched their second product, the Goliath wich is focusing more on the longer dicks (above 6 Inches).
They have been dominating the market pretty much ever since.
In their Official Website you can choose between three colours and they also have a great size guide that will tell you which exact one is the best for your needs! We highly recommend only buying products from there (See our buying guide)!
Hydromax X-Series
Although they were pretty happy with their original product, UM Products chose to update the official Bathmate and also introduce another model for the smaller sized men which is the X20 Model.
The market was simply in demand for something like that!
They also did a redesign of the functionality which resulted in "35% more Power" as they claim.
I have tested both the Bathmate Hercules and the X30, which is the updated version and I have to say that it does really feel a bit more powerfull and a good bit more comfortable to use! Later on this page I will tell you more about both pumps and which one you should get for the beginning.
The Hydromax X40 is the newer version of the Goliath Bathmate which has a very nice additional level of power compared to the original version!
In end of 2017 they will release a brand new hydro pump once again which is the X50! That thing is HUGE, targeting sizes from 9 Inches upwards – Damn!
Hydromax XTreme - Go Big or Go Home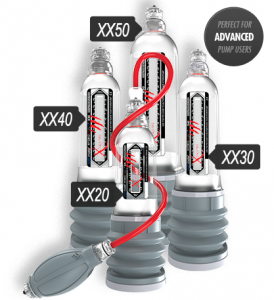 This is the "Champions-League" of Enhancers…
These are basically the X-Series Pumps from above, but including an additional detachable hand ball and all accessories they have to offer.
So it is kind of a "best value package" for those users that can afford it!
The XX20 is targeted at the smaller length penises (up to 4 In) and also the most affordable version.
Its bigger brother, the XX30 is going up the 6 Inches, average sizes I would call them.
Until September 2017 the Hydromax XX40 was the biggest pump you can order…
Then came the XX50 which is proper HUGE!! It was designed to be serving those guys who already have a solid 9 Inch Dick in their pocket…. Poor Dudes…
Which One should I choose as a Beginner?
I've been asked a few times if I was pushed which one of the Bathmate or Hydromax hydro pump series I'd recommend for a complete beginner. After all, maybe you don't have time to research all 10 products! If that's the case and you're new to enhancinging there are really just 2 to consider – the original Hercules, or the newer Hydromax X30.
Both are the same size and perfect for beginners and both come in three colors – red, blue and clear (the clear tends to be the most popular).
The main difference is that the Hydromax comes with a new bellows pump which offers 35% more power, and a new removable comfort pad. Of course this means that at $159/£99 it is also more expensive than the Hercules which comes in at $110/£69. Both are worth checking out though if you're looking to get started with pumping.
These hydro pumps are extremely easy to use and you only need to use them for 15 minutes per day in the bath or shower to get results. You should see a size increase from your very first pumping session and obviously that may well mean better sex and increased confidence for you. You're probably interested to know what kind of results you can achieve with the Bathmate pumps?
The average increase for any good device in the first few months is usually 1.5-3 inches in length and about 30% increase in girth but you may experience more or less depending on your dedication to the program. Visit my personal experience section for more info what results I got using them.
Bathmate Before and After – Does it work?!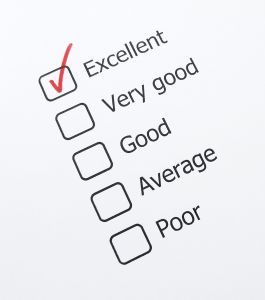 This is probably the one question most men will have prior to trying  male enhancement products, what kind of outcome can you expect from using it?
Well, obviously a lot of different factors come into play – your own particular anatomy, how long you have been using the device for, and the type of product you use.
There are a number of different pumps on the market but only a few offer any kind of real, long-lasting experience like the Bathmate.
Penis pumps can start at $20 but for a good one you can expect to pay over $100 up to as much as $300.
The thing is, if you're going to be working on what is arguably the most important part of your anatomy, you need to think of the cost as a long-term investment.
You get what you pay for, and you don't want to risk causing yourself damage or harm by using a cheaper, inferior model.
Also, the more expensive hydropump often works better than the cheaper air version and is more conducive to longstanding gains.
For this article, we mainly researched the most popular brand on the market – the Bathmate. Let's take a look at before and afterwards results!
There's plenty of info to be found online as men worldwide use the bathmate and many of them talk about their experiences on men's health and male enhancement forums and discussion boards.
After spending hours researching this topic we're now going to summarise our findings of the lasting development , gains, and before and after result pictures here in this article.
How are the Results Achieved
Bathmate permanent Results
From the very first session of using the Bathmate, your penis should look and feel longer and fuller.
In fact, many men have blown away when they see their manhood looks the biggest it's ever been after just 15-20 minutes of pumping. You might be surprised after just one use of the hydro pump!

The temporary improvements are very impressive and you should see gains of 1-2cm in length every time you pump – even from the 1st session
.
Other testing results include
much harder erections by increased blood flow
more intense orgasms (sometimes even multiple orgasms)
increased sex drive
helping with erectile dysfunction and premature ejaculation
and more awareness of your penile health as such
Of all penis enlargement methods, the this is the no.1 way to grow the penis girth.
Many men use the Bathmate for girth alone as it has proven to be very effective.
Are there negative effects?
Well, there can be if you don't use it according to the instructions, or if you overuse it.
For instance, you might experience:
some penis fatigue
a little soreness or discoloration.
Nothing that you won't be able to fix though with a little rest – just stop pumping with the Bathmate for a day or two or just pump for a shorter time.
It's okay to take it slowly and build up to a more strenuous routine once you get used to using your the device.
If you're experiencing penis fatigue when pumping every day cut down to once every other day instead.
Will you experience lasting results?
Whether or not they are lasting is a topic not everyone agrees on.
Some men claim that they have experienced persistant gains – others, although they do get the usual short term boost gained by pumping, claim the gains are only temporary. Actually, it depends on how you use the Bathmate, and how long you use it for.
Although a pumping session is only about 15 minutes daily, for stable benefits you would need to use the product for at least a few months.
Dedicated usage plus time to heal will usually end in growth (kind of like how you would grow any muscle).
Those that report lasting improvement claim to have gained up to 1 inch in length and half an inch in girth after approximately 6 months of pumping.
After long term use – 1 year or more – it's possible to gain up to 2 inches in length.

They generally seem to work better for girth gains than for length.
Luckily this is what many women want in terms of size – decent girth rather than length seems to be more popular with the ladies when it comes to sexual satisfaction!
Some men that have experienced lasting improvement are also combining using the device with a jelqing routine.
If you are serious about increasing the length and girth of your penis permanently it is probably a good idea to maximize your efforts by using more than one enhancement method. But Also keep in mind that your penis needs some rest!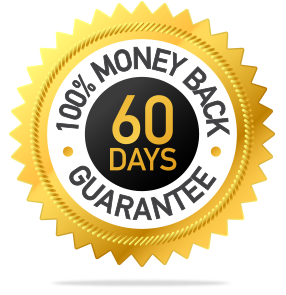 In conclusion – My Bathmate X30 Results

As you can see, the performance can be pretty impressive.
You have to remember though that you're not going to get the exact same gains as someone else, even if the guy is using the exact same product as you.
Nevertheless let me tell you about my personal (erect) results after one year of using the Hydromax X30 5 Times a week:
Starting Values:
Length: 5,7 In
Girth: 4,9 In
Right After a Session (temporary gains):
Length: 7,0 In
Girth: 6,0 In
Stable Results (1 Year, 5 Times a Week):
Length: 6,4 In
Girth: 5,4 In
So the good news is that penis pumps do work, and can even provide lasting outcome if used correctly and over a period of a few months.
If you want to see more reports for yourself visit the following link (it also includes other peoples experiences):
How To Find The Best Penis Enhancer
You don't need to take my word for it – if you decide to research devices for yourself here are some of the criteria that you may want to take into consideration:
Size (different models fit a different maximum proportion) – you may want to start off with a medium size pump and eventually move on to a larger model as your size increases.
Warranty – What if the product is faulty? Or what if you use it for a period of time and decide it's not for you? Bathmate offer a 60 day money back guarantee so you can test it out and if you're not happy with the results you can get a refund. Simple as that!
Price –

Moneywise

,

people often tend to look for the cheapest product available. However this isn't necessarily the

best thing to do when you're looking for an enhancer

. Remember this is a device you're going to be applying to one of the

more sensitive areas of your body and you really don't want to end up potentially causing persistant damage

to your penis. It'

s possible to find an air pump for as little as $20 but that doesn't mean that it works, and it may not be particularly

safe either.

You need a product that has been tested and proven. That doesn't mea

n you need to go out and buy the most expensive

model

on the market either

though

–

the most basic

hydropump

on the market

(Hercules)

is available for approximately $100 which is good value considering the long term b

enefits of pumping.
Durability – You want a product that's going to last. Remember penis enlargement doesn't happen overnight so for best results you'll need to spend at least a few months pumping (don't worry, it's only for about 15 minutes a day).
Packaging  – More than likely you'll want your product packaged discreetly and possibly billed discreetly too. Male enhancement isn't something that most men like to shout about!
Covered by medicare – Some Extension devices are even covered by medicare! We have written some more info about this on this page. Make sure to check it out!
User Reviews – Customer satisfaction (like this) is something you should always take into consideration

when purchas

ing

. Unfor

tunately a lot of so called 'product reviews' you'll find online are biased and designed to sell the product (no matter how bad it is). You c

ertainly c

an't believe everything you read

online. Instead I took to the male enhancement forums where I found real user

s discussing their use of pumps to up penis size and improv

e their sex lives.

By far the most

discussed models were those available from Bathmate. The feedback is surprisingly positive too – if you visit any of these forums such as mattersofsize.com etc. you'll see that there's often a lot of skepticism invo

lved when it comes  to male enhancement. A lot of men have tried numerous products an

d failed to achieve but minor results.

It seems that one of the few methods that ACTUALLY WORKS to increase penis size is the use of pumps, specifically water pumps such as Bathmate and Penomet. If you are not into pumps, you could also try an extender such as the phallosan forte.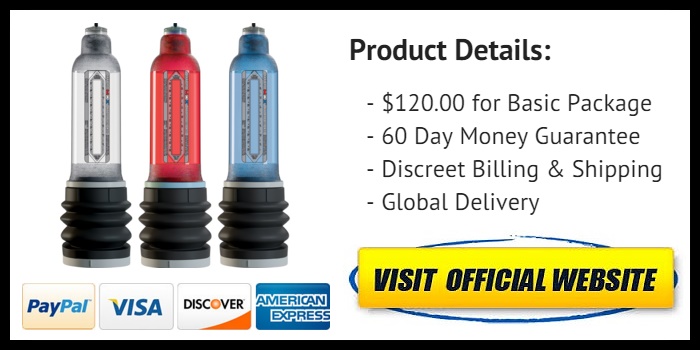 Conclusion – Bathmate works!
Although as I said earlier it is impossible for me to choose the best hydro pump for your needs, if I had to choose just one pump for a beginner to start with it would be the Hydromax X30. This is one of the top hydro pumps on the market today and has fantastic reviews on male enhancement forums from actual users, way better than any of the air pumps out there.
Of course the other pumps mentioned also present value for money and work well, however it is worth forking out for a top of the range model such as the Hydromax or the Bathmate if you can afford it as this will bring you more comfort and faster results. If that model doesn't suit just choose one of the others available.
If you visit the following link there's a calculator available on the order page where you can just enter your measurements and they'll choose one for you! In case you don't know how the measure the required data, make sure to check out our guide on how to measure them correctly!
Why Bathmate is the better choice over Enhancement Pills
Why Bathmate is the better choice over Enhancement Pills
Update Sept. 2017:
Men in need of a viable option to increase their penis size know how difficult it can be to choose from the many options available. Since some of the most popular choices include pumps and pills, it's only natural to debate these two solutions. Each has their pros and cons but you may have more to gain by using a pump. And this is why Bathmate pump is a way better option to increase your size vs. taking pills:
It has no side effects, and it's certainly a safer option than something you ingest.
There are no harmful ingredients that may cause your body harm.
It's a more affordable option since you only buy it once, whereas with pills you'd need to purchase them constantly and they can get really expensive.
With a penis pump, you can gain as much as 5 inches. This is about 5 times more than with penis enlargement pills that have not been proven to help you gain even 1 inch.
Many pills that promise results are nothing but scams.
Most pills are not backed by science, whereas pumps have been shown to help with penis enlargement, erectile dysfunction and premature ejaculation.
Pills can cause serious health issues such as high blood pressure and heart problems.
Penis pills have been discovered to contain pesticides, bacteria, and even lead.
You can use a penis pump like the Bathmate hydro pump comfortably and effectively at home in the shower, bedroom, and even while watching a movie. You only need to use it for a few minutes, and you can then carry on with your duties. With pills, you may not be able to go on with your day-to-day activities because they can make you sick. This and many other considerations are worth taking into account when choosing between a penis pump and pills.
Of course, the buyer is the only one who can decide on the best solution to reach their goal. However, considering the facts presented above, it's safe to say that choosing Bathmate is a far better option. Even pharmaceutical companies admit that penis pumps do help men increase their penis size.
Was last modified
6 June 2018
by