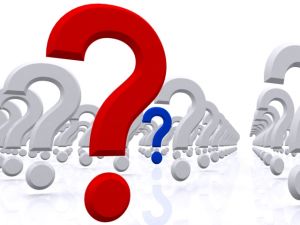 Bathmate is considered to be the 'Rolls Royce' of penis enlargement devices available on the market today. This company manufactures a range of 6 next generation hydropumps ranging from approximately £70/$120 to £220/$350 depending on your requirements. In this Bathmate review we're going to take a brief look at each of their 6 products to help you decide which is most suitable for you should you decide to opt for a product in this popular range.
First of all, what exactly is a hydro pump? Basically this is a device that uses the power of water (instead of air) to create a safe, comfortable vacuum around your penis, enabling you to achieve bigger, harder and longer lasting erections. Use it regularly when you take a shower or relax in the bath for just 15 minutes per session and you can expect permanent increase in the length and girth of the penis.
Obviously every man (and penis) is different and they come in all shapes and sizes. In our Bathmate review we are now going to give you quick rundown of the 6 different devices available to choose from. As you can see, there's something for everyone!
Bathmate Products Compared
Hercules
Hydromax X30 (Medium)
Hydromax X40 (Large)
Xtreme X30 (Medium)
Xtreme X40 (Large)
Goliath
Pump User Level
Beginner
Beginner Or Intermediate
Intermediate
Advanced
Advanced
Any level
Price
£69/$110
£99/$159
£129/$199
£189/$299
£219/$349
£129/$199
Money Back Guarantee
60 Days
60 Days
60 Days
60 Days
60 Days
60 Days
Maximum Size
Length: 7.5 inches
Girth: 6.5 inches
Length: 7.5 inches
Girth: 6.5 inches
Length: 8.5 inches
Girth: 7 inches
Length: 7.5 inches
Girth: 6.5 inches
Length: 8.5 inches
Girth: 7 inches
Length: 10 inches
Girth: 8.5 inches
Comments
The original hydropump
New bellows pump = 35% more power
New bellows pump = 35% more power
New advanced handball pump. Comes with full set of accessories
New advanced handball pump. Comes with full set of accessories
The world's largest hydropump to date (30% bigger than the Hercules)
Hercules
The original and longest selling product is the Hercules. It is the cheapest in the range and perfect for small or beginner pumpers. To date this device has sold over 200,000 units worldwide and has been on the market for nearly 5 years. This fits an erect size of up to 7 inches in length and just over 6 inches in girth.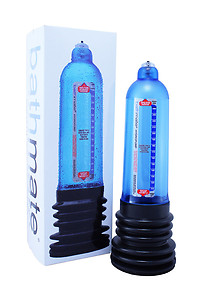 Hydromax x30
The most popular model since 2013 is the Hydromax x30 – designed to fit most average men this pump comes with a newly designed Bellows Pump System which delivers 35% more suction force than the original Bathmate and also comes with a comfort pad that wasn't available on the previous model. It is a little more expensive and about the same size as the Hercules, but you can expect faster results. This is also popular with beginners to pumping and is suitable for a maximum penis length of 7 inches and 6.5 inches girth.
Hydromax x40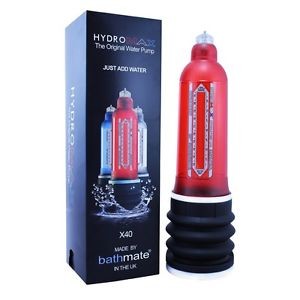 Need something a little bigger? The Hydromax x40 is a step up from the x30 in terms of size although the design is exactly the same. Like the x30 it also delivers 35% more suction but is designed for the intermediate pumper. This takes an erect length of 8.5 inches and a girth of 7 inches.
Goliath
This one is for the advanced pumper. This is 30% larger than the Hercules and is one of the largest penis enlargers on the market (it's the biggest hydropump available in the world!) The Goliath is particularly popular with the adult industry who need a device for their better endowed male stars but of course it's suitable for the everyday 'large' guy too! Many men who start with the Hercules or Hydromax range and want to continue improving size gains eventually graduate to the Goliath after consistent use. This devices handles a whopping 10 inches of length and 9 inches of girth.
The Xtreme Range
Just recently this company have released 2 new products to the market – the Hydromax x30 Xtreme and the Hydromax x40 Xtreme. The Xtreme models are for fans of the current Hydromax range but are designed to take your hydrotherapy workout to a whole new level. They come with a handball for a more extreme pumping sensation and even better control. Size wise they are the same as the Hydromax x30 and 40 but they are more up to date models (released in 2014) and have a few new features. The Xtreme package is certainly more expensive but they do come with a number of valuable accessories such as the handball pump, a comfort insert pad, shower strap, cleaning sponge and more.
The following is a video comparing the top 4 Bathmate review penis pumps (it also mentions the Penomet which we will be reviewing at a later stage).
Basically your choice will depend on 2 main factors:
Your budget (if your budget is small you may want to start with the Hercules – if you have unlimited funds you may want to purchase one of the more expensive models)
Your current size and the size you want to achieve. Some men prefer to start small and then invest in a larger model once they've achieved a certain size, it's up to you.
Where to order
You'll find there are lots of different sites selling this range online. The price is fairly consistent on the legit sites so don't expect to get it cheap if you want the genuine product. If you do find a cheaper Device then it may not be the real thing (unfortunately there are counterfeit products out there).
If you don't want to get burned, it is recommended you buy direct from one of the two official websites owned by the manufacturer of Bath mate and Hydromax, UM Products:
Official Hydromax Pump (selling all of the above pumps)
Bath mate Direct (selling all 6 of the above mentioned pumps plus pump accessories)
Both these sites are the OFFICIAL sellers of these products so you can't go wrong by buying from here. Standard delivery to the UK and USA is FREE, but you can have it delivered anywhere worldwide for a small fee.
If you have any questions at all feel free to post here on my blog (at the bottom of this Bathmate review), or just visit the links above and you can get contact details for the support team who will be happy to discuss details of the products with you and advise you on your purchase.
Was last modified
22 June 2017
by